Email us at office@scelderlaw.com or fill out the form below.
×
Why We Are Different
Serving Families and Individuals Throughout the Charleston & Mount Pleasant Areas
---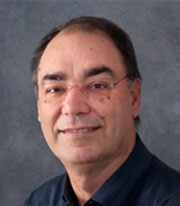 Dennis J. Christensen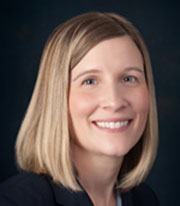 Shelly K. All
The preparation of documents is crucial but we do so much more. We help clients develop a plan that provides for the client and his or her family in the event of the client's incapacity or death. We help develop a plan that will permit our clients to remain in control of themselves and their assets for as long as possible. We use our expertise and experience to help our clients anticipate problems that may develop in the future and devise solutions to their problems. Our legal support is enhanced by our ability to counsel in broad areas of estate planning, disability, and elder law. We see ourselves as not just attorneys but counselors as well.
We are committed to providing a warm and friendly legal experience for our clients. We want our clients to share their hopes, concerns, and problem with us so that we can help them in any way possible. No issue or problem is too small. Small things don't have to become big problems if handled early. Recognizing challenging situations early can often alleviate later difficulties.
We encourage our clients to remain in touch with us after their documents are signed. Documents reflect your needs and circumstances at the time they are signed. As your circumstances change, your documents may need to be modified as well. We want to make sure your documents are kept current. We don't want our clients to take their newly-signed documents home, put in a safe place and then forgotten, hoping that any change in the clients' circumstances won't make the documents inadequate in their time of need. We are committed to being available to you in keeping your documents relevant and ensuring that your unique goals are met.
Using advanced technology, we will continue to serve our clients in the most beneficial manner to accomplish life plans and goals. We have and maintain a website that is designed to keep our clients up-to-date on recent developments in the law or programs that may affect them. This allows us to better ensure that our clients will keep their estate plans and Medicaid plans current and in accordance with their life plans and goals. We also offer the added benefit of giving clients access to their important legal documents anywhere in the world via a secure Web page created specifically for each client.
Communication is essential for achieving client satisfaction. We believe contact (in person, as well as via telephone, emails, and web correspondence) with our clients is important both while we are developing plans and documents and after the documents are signed. We are dedicated to being responsive in a timely fashion to all communication. We seek and welcome input, feedback, and comments at any time. We encourage telephone calls and emails from our clients and will do everything we can to return all calls within 24 hours, excluding weekends and holidays.
We charge flat fees for estate planning and Medicaid planning clients. Before you hire us, you'll know exactly what the legal fees will be. Once agreed upon, the fee will never change. You don't have to worry about surprises at the end.
Apollo is our firm's pet and friend. He is ready to address any pet-related legal issues you may have (See Ask Apollo).
We care about you. You will find our staff competent, professional, responsible, and responsive to your questions and needs.